Kulis Law filed a wrongful death lawsuit against former CPD officer Charlie Bell on behalf of the family of the late Treasure Hendrix
Our office has file a three-count lawsuit in Cook County against Charlie Bell for the wrongful death of Treasure Hendrix. With this lawsuit, we allege that Charlie Bell contributed to Treasure Hendrix's untimely death. Along with the lawsuit, we are issuing several subpoenas to entities, such as the Chicago Police Department, in a concerted effort to gather as much evidence and information about the tragic death of Treasure Hendrix and conduct the sincere investigation that law enforcement did not.
CPD Officer Indicted for Shooting Ariel Roman on CTA Red Line
A year and a half after Kulis Law client Ariel Roman was shot by a CPD officer at a Red Line station, the Cook County State's Attorney's Office charged the shooting officer with charged with aggravated battery with a firearm and official misconduct.
Kulis Law filed lawsuit against US Bank after elderly couple is mistaken for armed bank robbers
An elderly couple that was swarmed by police and handcuffed as they were mistakenly identified as bank robbers in Oak Park have filed a lawsuit against US Bank. The Dugars said they used to be bank customers, stopping in several times a week and always talking to all the employees. But no more. Their attorney has filed suit, accusing US Bank of negligence. "The only way to alter and eradicate systemic racism is to bring these lawsuits," said Gregory Kulis, attorney.
Gregory Kulis attends Social Justice Celebration for the Truth, Hope and Justice Initiative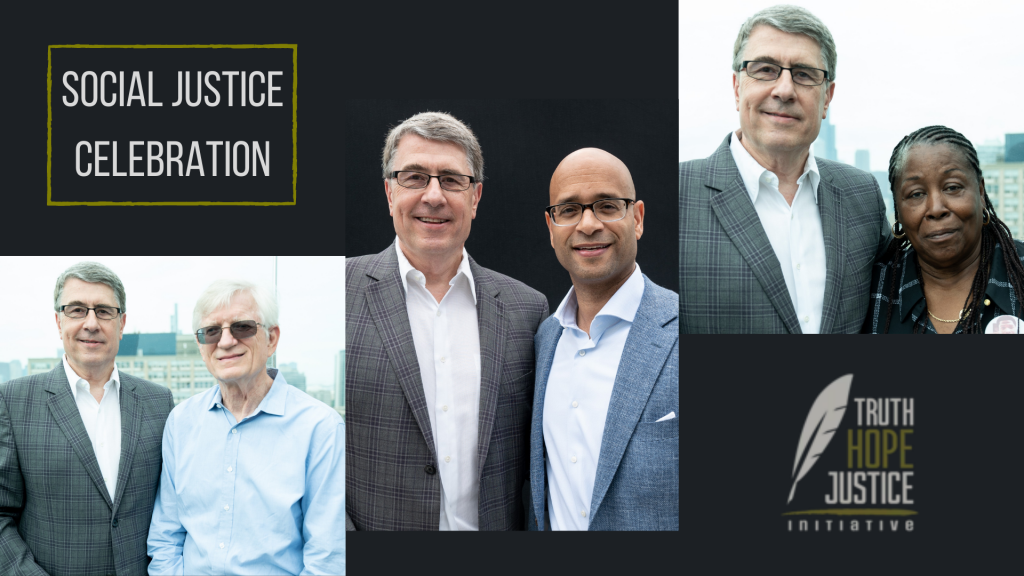 Rare situation: Monique West meets Eric Giese, the officer that shot and killed her son, Ty'Rese West, in 2019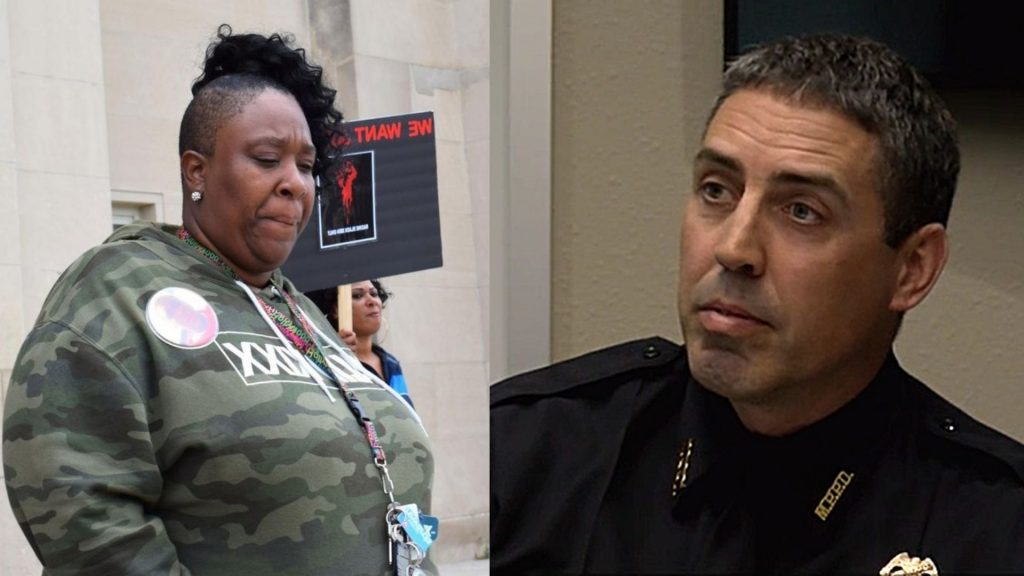 Former Employees Sue Manny's Blue Room Lounge After 2018 Shooting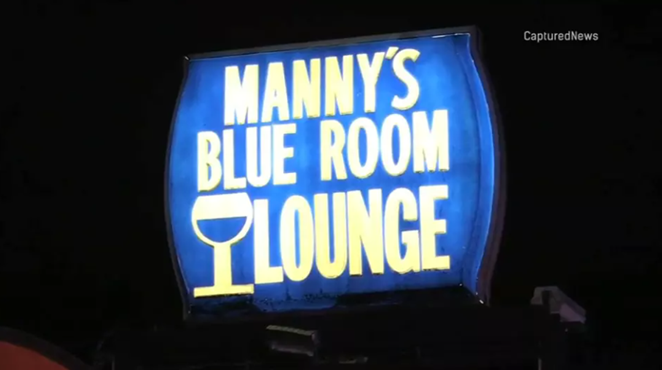 GEK Associate Leads Women's March in Downtown Chicago
On October 17, 2020, Gianna Gizzi, of our firm, organized and led the Women's March 2020, "Vote. March. Dissent," in downtown Chicago. The march and rally served to protest the recent Supreme Court nomination, encourage citizens to vote, and demonstrate unity and civility among individuals from all walks of life. The event started at the Dirksen Federal Plaza and proceeded to the Daley Plaza, where hundreds of people marched for the causes. Go Gianna!
State's Attorney Decides Not to Bring Charges Against Midlothian Police Officer Who Shot and Killed Jemel Roberson
Jemel Roberson's family, alongside their attorneys, spoke Friday after the announcement was made that no charges would be filed in his police shooting death.
Ariel Roman, Shot By Police At Grand Red Line Station, Sues City, Two Officers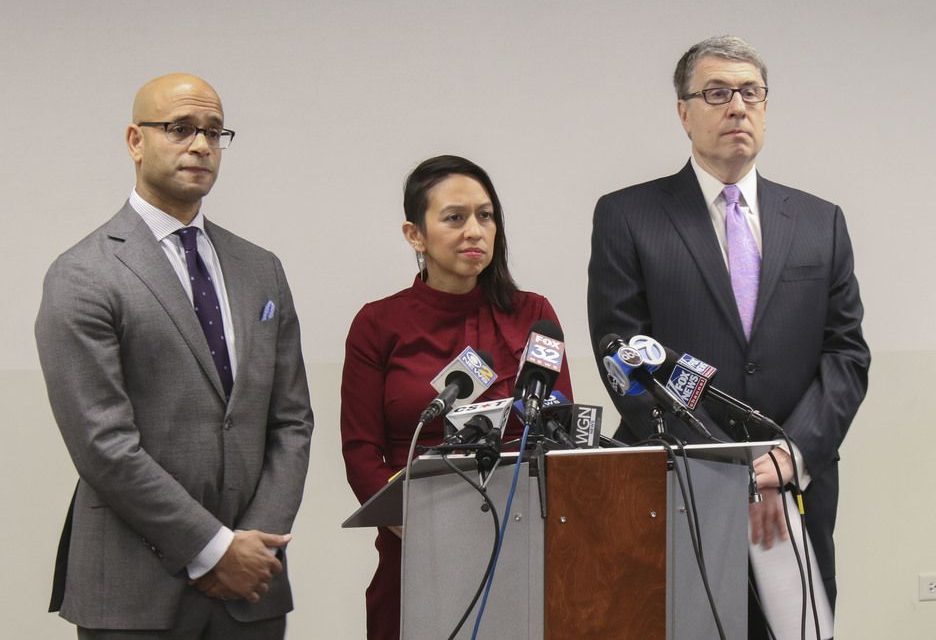 Family of Ty'Rese West Files Federal Lawsuit Against Mount Pleasant Police Officer Who Shot and Killed Ty'Rese in June 2019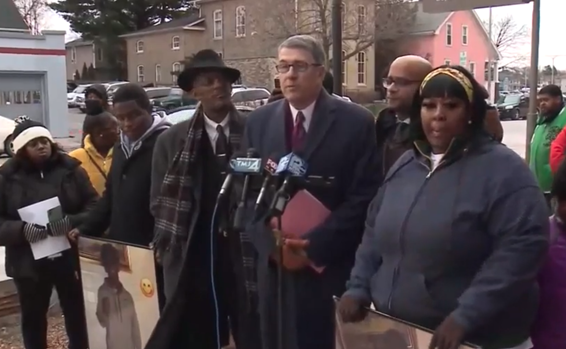 Brothers Involved in the Jussie Smollett Case Sue for Defamation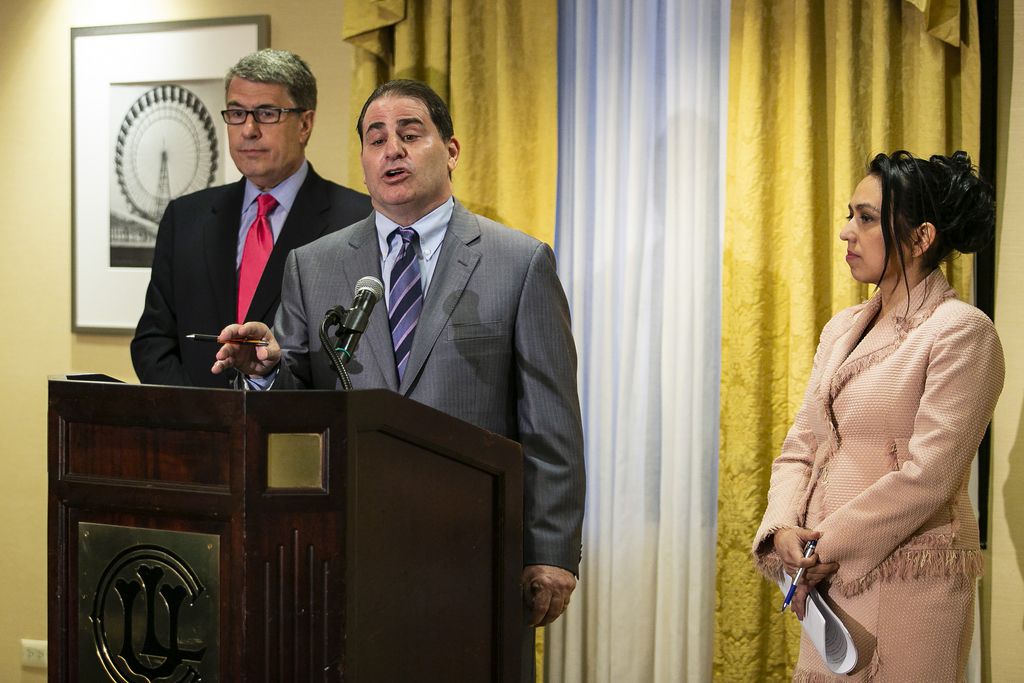 Fatal Police Shooting of Security Guard Jemel Roberson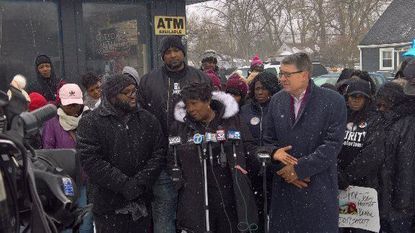 Indiana Court of Appeals Decides in Favor of Wrongfully Prosecuted Man